"Heath puts his readers in the action – analyzing evidence, deducing and narrowing the likely list of suspects – and builds a solid foundation for a series." – Kirkus Reviews
Hogtied!
When Public Defender Rian Coulter moved to Pensacola, Florida from Birmingham, she thought she'd escaped the specter of a vicious serial killer preying on young women. A killer that was never caught. Now, police are discovering new victims. All young women, all brutally savaged, all with their hands and feet bound together behind them.
Unaware that the horror has followed her to her new home, Rian juggles her caseload and her family life. But when the car of the latest victim appears in her reserved parking space, she is dragged into the spotlight and must confront the truth: it's personal.
As Rian desperately tries to uncover the identity of the killer, she is hounded by law enforcement, the media, and a powerful political party. She must walk the line between her duties to her community and her profession, knowing that by choosing one, she'll betray the other.
It's a Judas Dilemma.
"Heath draws effectively on his experience as both a prosecutor and a defense attorney to present an interesting ethical dilemma for the heroine of his debut." – Booklife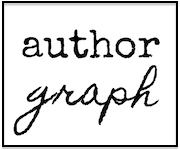 ---
Fans Love The Judas Dilemma…
"I loved The Judas Dilemma! It was suspenseful, exciting, scary, and the ending was satisfying. I can't wait for Robert's next book!" – Joyce Blackwelder
"Don't start reading if you have somewhere to be in the next few hours! I highly recommend The Judas Dilemma. It will be interesting to see what the future holds for Rian Coulter!" – David S.
"A definite can't put it down thriller. Insight into legal quandaries and political machines . . . I have lost track of how many copies I have bought and given to friends. Can't wait for the next book!" – Joyce Williams
"A nail-biter from the very start . . ." – DLB Jr.
"This book kept my attention. I have already recommended it to many friends. I anxiously await Mr. Heath's next book." – John B.
"Exciting and page-turning read. Robert Heath does a great job capturing your attention page after page in this exciting thriller. He describes the essence of the Gulf Coast along with a thrilling mystery. Great read!" – Olivia E. Goodman
"Great book club selection!!! Engaging characters, fast-paced plot, surprise twists – this book has it all. Can't wait to see what Rian is up to next!!" – Karen Pope
"Absolutely a great read. Captivates from the start and keeps reader engaged throughout. Fantastic work from Robert heath in his first novel. Highly recommended from an avid reader!" – Austin King
"Started reading last night and couldn't put it down. Great first book." – Chris Yurchukonis
"From the very beginning, I was completely captivated with this story. The plot was well developed and supported by an outstanding cast of characters. If you love mysteries, great plot twists, and the Gulf Coast, this book will absolutely deliver. I can't wait for the sequel to come out!" – Jennie Barrow